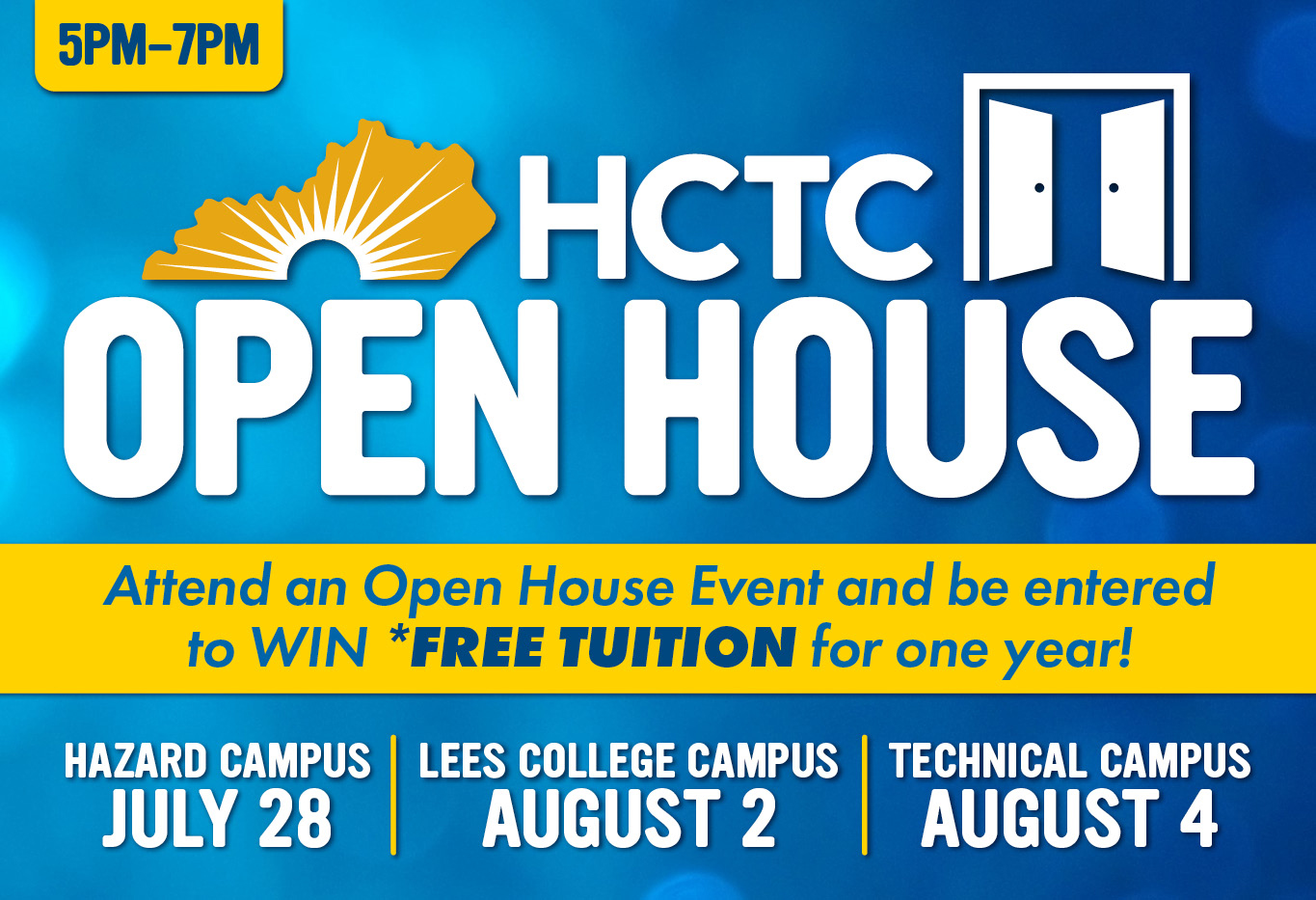 HCTC open house
Open the door to your career at HCTC's Open Houses, where you can learn about a variety of career options, including certificate, diploma, and degree programs, some of which can be completed in as little as four weeks. Many HCTC programs are tuition FREE through the Work Ready Scholarship. Find out more about HCTC's quality, hands-on training, see live demonstrations, talk to our instructors, get all your questions answered and get a head start for the fall.
Everyone who attends an Open House will be put into a drawing for a *full year of free tuition at HCTC!
With Open Houses at the Hazard, Technical, and Lees College campuses, it doesn't matter where you're from or what you're interested in—we've got something for you at HCTC!
Hazard Campus
Thursday, July 28, 2022
5:00 pm -7:00 pm
Jolly Classroom Center
Lees College Campus
Tuesday, August 2, 2022
5:00 pm -7:00 pm
E.O. Robinson Intergenerational Building
Technical Campus
Thursday, August 4, 2022
5:00 pm -7:00 pm
Devert Owens Building
*Open House FREE TUITION is a last-dollar-in scholarship. After financial aid and other tuition assistance, such as the Federal Pell Grant, Kentucky Educational Excellence Scholarship (KEES) and institutional scholarships are applied, this will cover up to 15 credit hours per semester—for two semesters. Family income will not be considered.