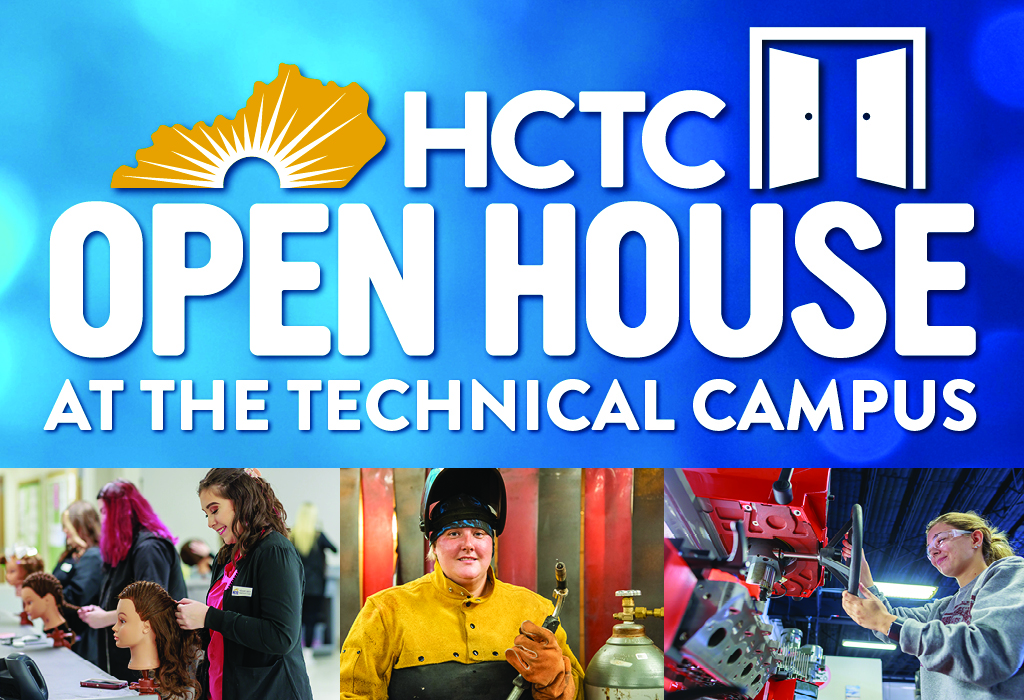 HCTC OPEN HOUSE AT THE TECHINICAL CAMPUS
101 Vo-Tech Drive | Hazard, KY
Wednesday, March 29, 2023
Noon - 4 pm
Your guided tour will begin at the Devert Owens Building!
Open the door to a new career at HCTC's Technical Campus Open House. See students at work and learn about all the programs offered. Start at the Devert Owens Building and tour the campus with a guide. If you visit all the programs, you'll be entered in a drawing for a prize at the end of the day.
HCTC open house is open to everyone, but we would like to extend a special invitation to women in celebration of Women's History Month. Take the time to visit these non-traditional programs for women. Become one of the many women who have become welders, carpenters, mechanics, truck drivers, and more.