Winter Session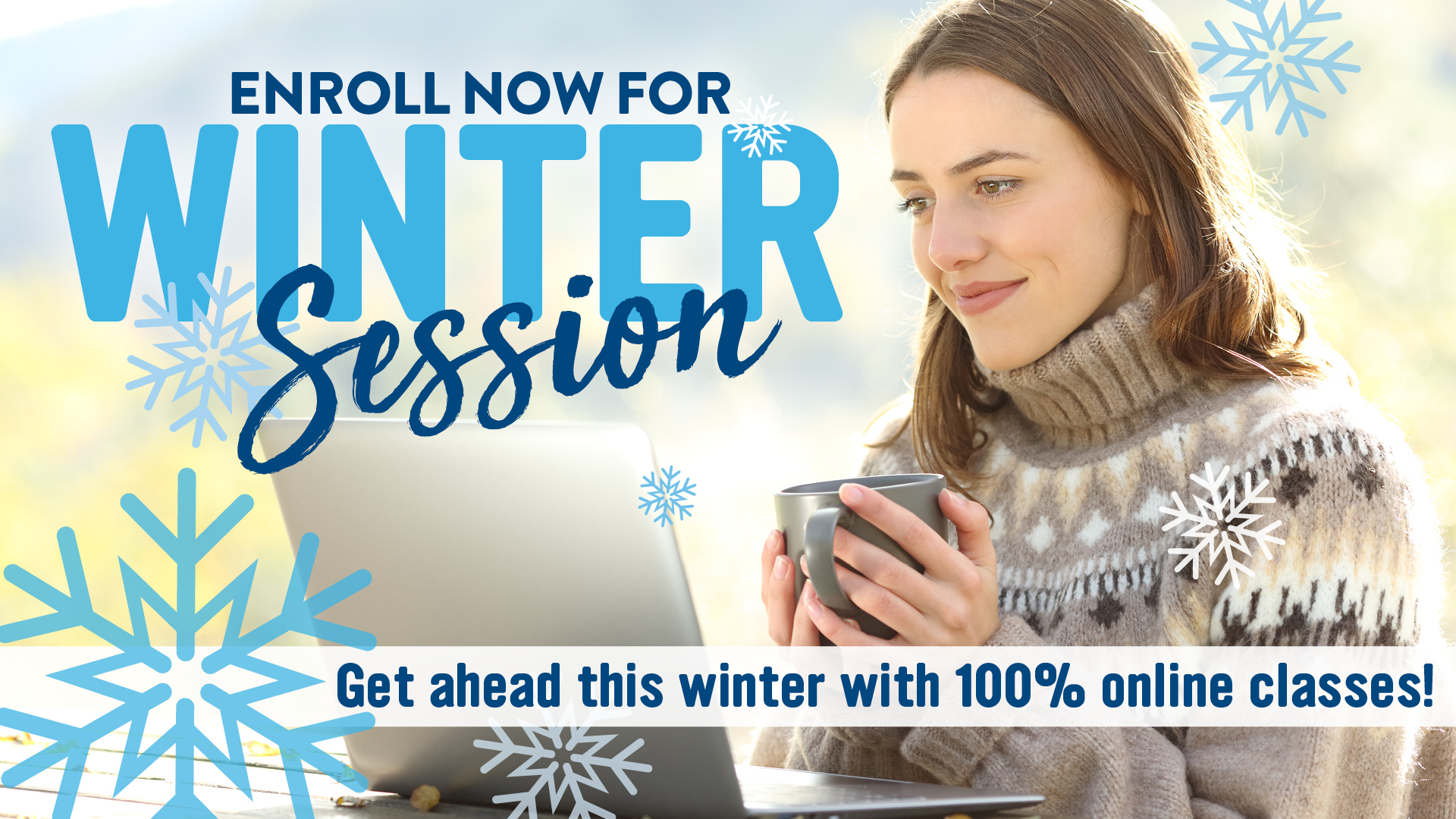 Enroll now for winter session
Whether you want to accelerate your graduation date, need to catch up on a course you missed or just want to squeeze in a class between semesters, Winter Session is the perfect opportunity. All Winter Session courses are offered online in four weeks. Classes begin December 12, 2022!
HCTC'S 2022 WINTER CLASSES
AHS 115 48ZA Medical Terminology (#87328)
BIO 120 48ZA Human Ecology (#87059)
CIT 105 48ZA Introduction to Computers (#87546)
FYE 100 48ZA Strategies for College Success (#87911)
*Class meets Week 1 and Week 4, Tuesday Nights
GEO 152 48ZA Regional Geography of World (#87143)
HIS 109 48ZA History of the US Since 1865 (#87585)
POL 101 48ZA American Government (#81280)
Enroll Today
Continuing Students
Contact you advisor today!
If you need assistance go to: Academic Advising
New Students
Book an in-person or Virtual Appointment
Call Admissions at 606.487.3293
Walk-ins are welcome!