HCTC Works!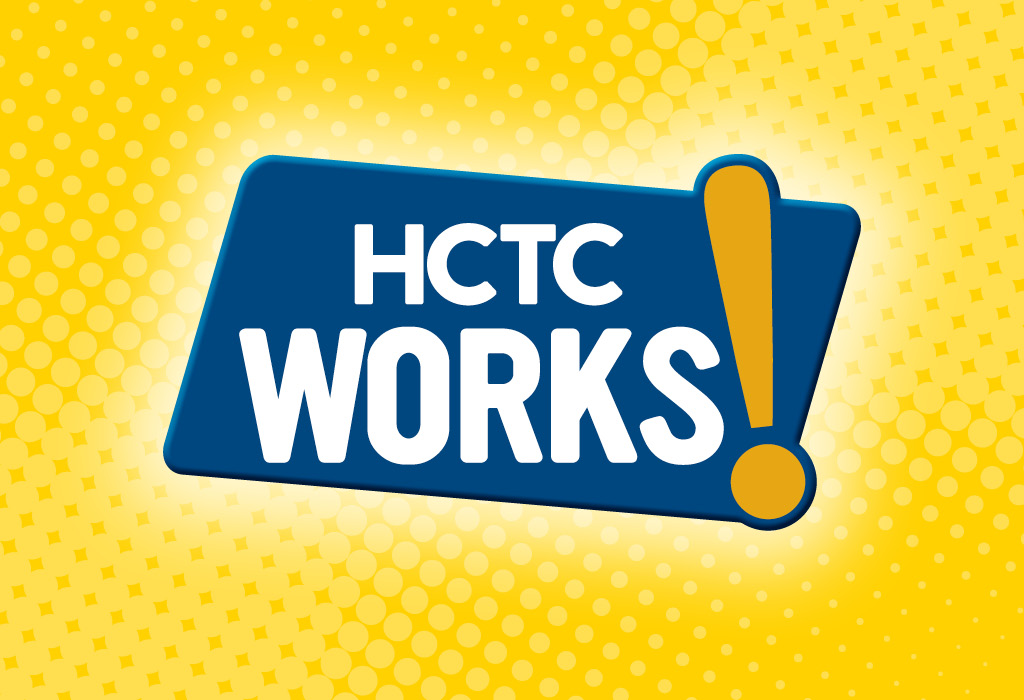 what is hctc works!?
HCTC WORKS! is a career and experiential learning initiative created to offer high school and adult college student opportunities to explore occupational and college pathways through work-based learning opportunities without increasing the burden of student debt. HCTC WORKS! is designed for all demographics including high school students, single parents, GED students, and job seekers. As a support service, this initiative offers career services that consist of occupational research, resume writing, job fairs, interview skills while connecting students to job opportunities with partnering employers.
Students
Our goal is to provide students with access to higher education and employment opportunities by utilizing the following programs:
K-Tech (youth and adult apprenticeships)
Ready to Work
Adult Education
EKCEPT OneUp Internship
High schoolS students
Starting in the 9th grade students will enroll in dual credit classes that will allow them to gain both high school and college credits at the same time. These classes will ultimately lead to an industry certification.

In 10th grade students will continue their dual credit classes, and they will also begin doing their job shadowing in the apprenticeship field they have chosen.

In 11th grade students are now apprentices. The students will begin their paid apprenticeship by gaining experience with hands-on training at the employer's job site, while also continuing their dual credit classes.

In 12th grade students will continue their paid apprenticeship at the employer's job site, while also continuing their dual credit classes. At graduation, the students will be presented an apprenticeship honor cord and receive their industry certification, upon completion.
Employees
If you're an employer with current part-time or full-time job openings, let us show you how we can assist your organization in filling those positions through:
Youth Apprenticeships
Adult Apprenticeships
Paid Internship
Handshake (newly added software) will match employment opportunities with our students who are currently looking for employment either while enrolled or after graduation.
Workforce Solutions can assist with any company specific new hire training for our student prior to employment through our customized training services.
Contact us directly to learn more about HCTC Works! and how we can help you reach your goals!
Jesse Riley
Director of Apprenticeship
606-487-3414