Enroll Early and Win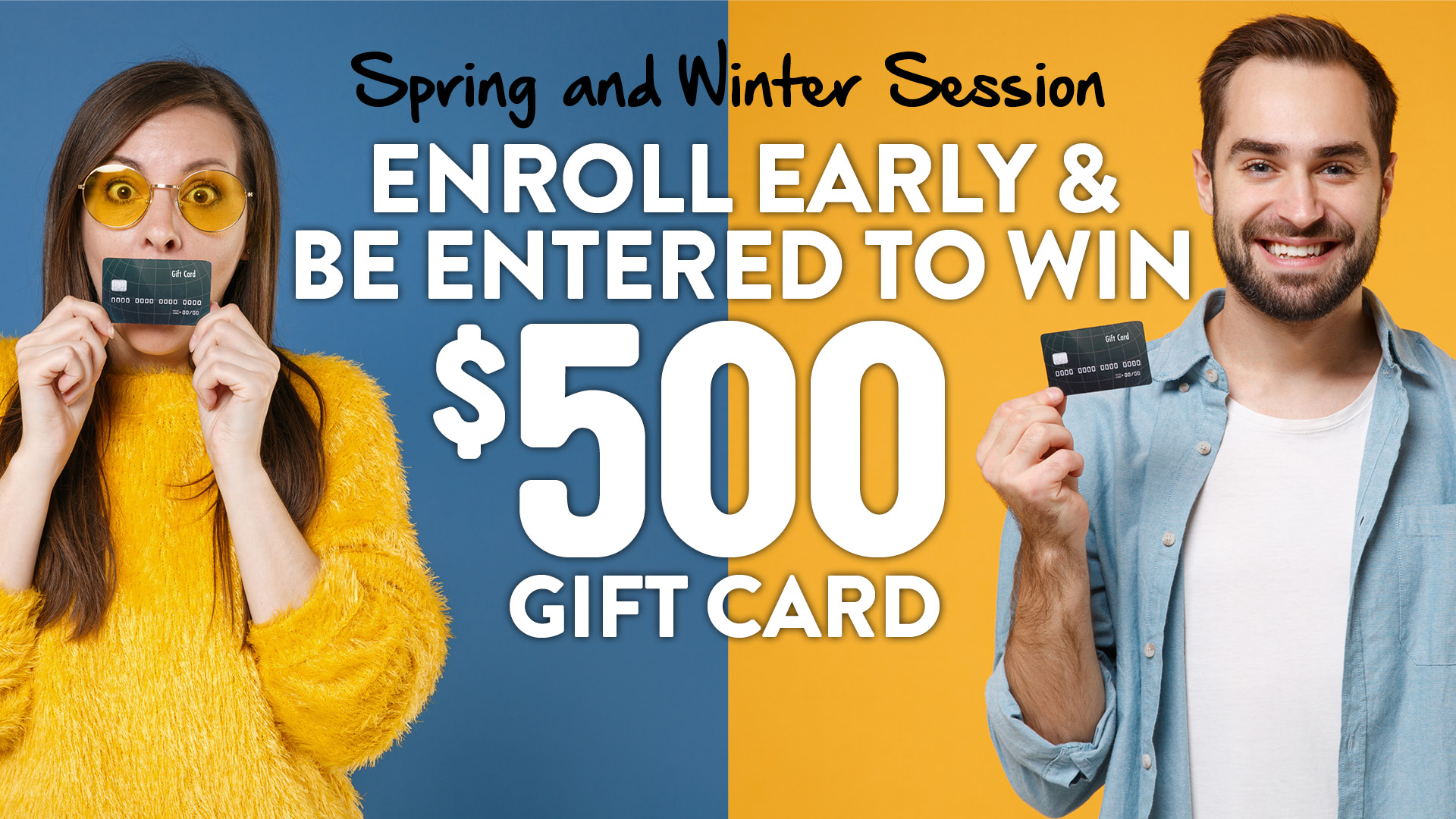 Win $500 for the Holidays! All you need to do is register for HCTC Spring and Winter* classes by November 17, 2023, and you'll be **entered to win a $500 in Visa gift card***.
**Contest Rules: You must be a full-time, credential-seeking student enrolled in HCTC Spring classes to qualify. *A Winter session class would be included as part of your Spring enrollment credit hours. You must enroll on or before November 17, 2023. The $500 in Visa gift cards will be awarded as two $250.00 gift cards.
***Regulations governing federal student aid programs (grants, loans, and work study) require the reporting of any gifts/prizes awarded by an institution to be reflected in a student's financial aid Cost of Attendance (COA) budget during the academic year the gift/prize was awarded. Please note, when a student's COA is fully met it can result in a student becoming ineligible to receive a federal student loan, state grant award, or work study award for the academic year/semester in question (or have those awards reduced to fully meet the COA budget).
New Students
Current Student
If you are currently enrolled please contact your advisor to register. Each advisor has a preferred method of contact. Below are the most common ways in which you can reach your advisor
Starfish can be access through the Student Self Service Center
Email (locate your advisor's information in your Starfish Success Network)
Phone (locate your advisor's information in your Starfish Success Network)
No assigned advisor? Contact the Enrollment Services Center - 606-487-3040