HCTC awarded $1.4 million grant for Upward Bound program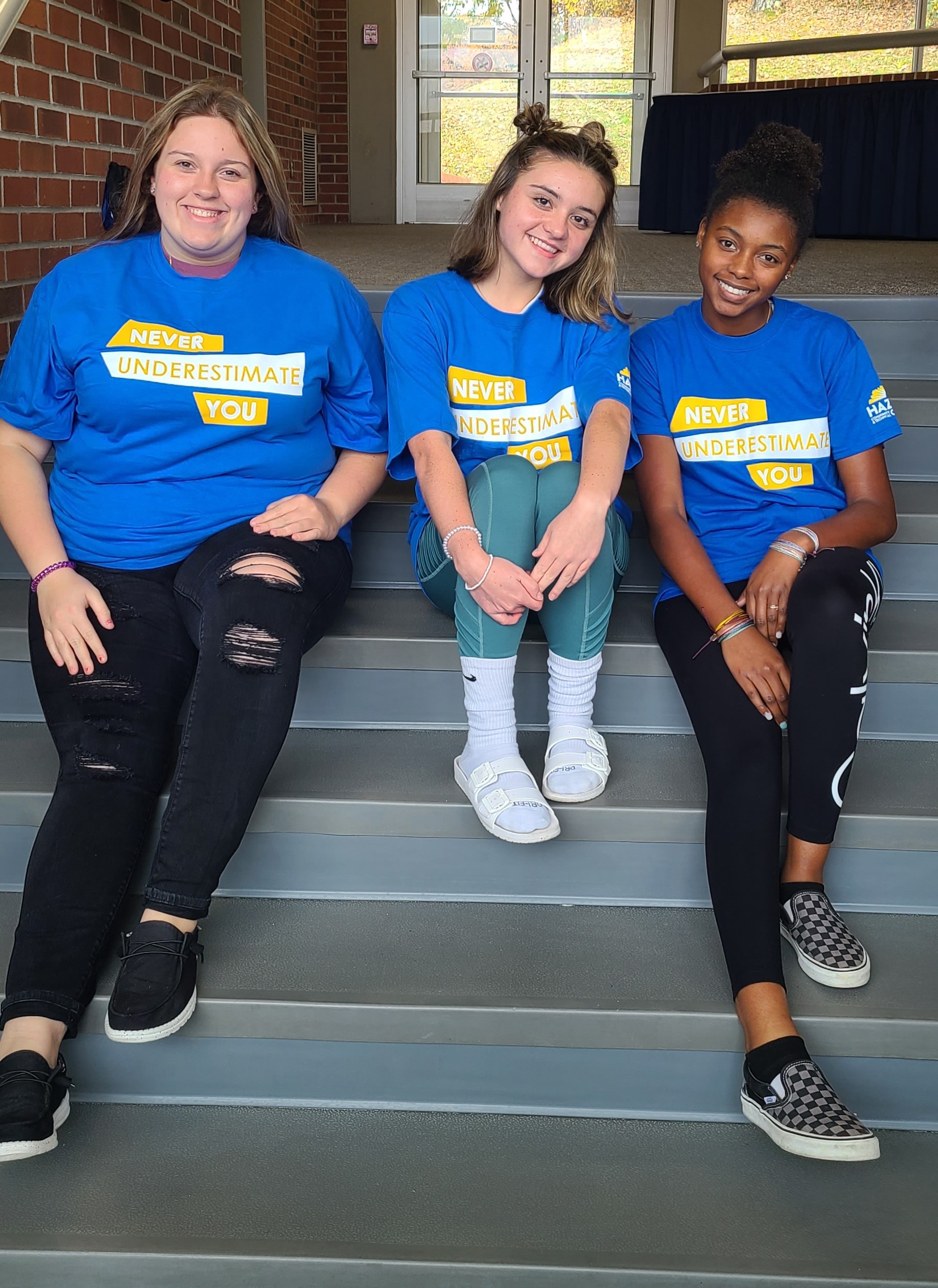 Students Madison Butler, Emily Amis and Jayla Miller enjoy the Upward Bound program.
Students at Buckhorn and Cordia high schools will continue to benefit from the Upward Bound Math and Science Program, thanks to a five-year U.S. Department of Education $1,436,355 grant awarded to Hazard Community and Technical College (HCTC) to prepare first generation and/or low-income students to enroll in college.
Upward Bound has seen 98 percent of its students go to college during a five-year period.
The program partners with the Challenger Learning Center of Kentucky, located on the HCTC Hazard Campus, which provides STEM education during summer programming.
A new aspect of the grant is "PeerForward," which creates mentors at the high school level and is in partnership with the Lotts Creek Community School Foundation (Alice Whitaker) and Prosper Appalachia. PeerForward shares the same focus as HCTC – getting students to enroll in and graduate from college.
Another new aspect of the grant renewal is Reality Day, where high school seniors come to HCTC for a day to experience college life. They attend a class, see how to apply for a scholarship, visit with the financial aid office, visit the Barnes and Noble bookstore, and do other college related tasks.
Bryan Swafford is the Upward Bound Director. "It is so wonderful to see these students start in our program as high school freshmen, and then, by the time they are seniors, they are so focused on their college education. It is gratifying to see the progress they make."
Linda Patrick, Coordinator, also works with the program. "Upward Bound offers enrichment activities for students. They are able to go on experiential enrichment trips to places such as Disney. Many would not otherwise have such an opportunity. Students realize how fortunate they are to be exposed to so much while still in high school," she said. "Academics is a big part of the program too; students receive tutoring when needed and an emphasis is placed on getting good grades."
HCTC President Dr. Jennifer Lindon noted how proud she is of the Upward Bound Program and its success. "We are focused on the students, and we appreciate the work of Bryan Swafford and Linda Patrick because they are devoted to helping students have a clear path for their careers."