HCTC receives CPE grant to train more frontline healthcare workers in critical areas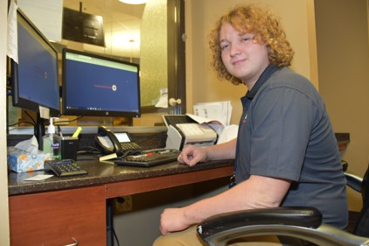 The critical need for healthcare workers prompted Hazard Community and Technical College to seek and receive a $320,000 grant from the Council on PostSecondary Education (CPE).
The Health Care Workforce Collaborative grant will specifically focus on front line health care worker career pathways, including Registered Nursing (RN), Practical Nursing (PN), Nurse Aide, Physical Therapist Assistant, and Surgical Technology.
Students served by the grant include high school dual credit students as well as traditional students. HCTC noticed that healthcare students dropped out of college because of both academic and nonacademic barriers. In an effort to keep students in college, grant funding will be used to provide healthcare related tutoring as well as remove external barriers such as access to childcare, housing assistance, or food, through HCTC's Success Zone.
HCTC President Dr. Jennifer Lindon noted, "We want to help eliminate barriers, so we are partnering with community action agencies, including LKLP, to provide access to wraparound services. We will provide customized tutoring to students; and all of this will lead to student success so they can graduate and begin working in high demand health fields."
HCTC's partners on this project are Appalachian Regional Healthcare (ARH), UK Center for Excellence in Rural Health, and Primary Care Centers of Eastern Kentucky.
This project will build upon the KTECH entrepreneurship, which is devoted to helping high school students participate in paid youth apprenticeships. The high schools involved in this project are Hazard Independent, Knott County Central, Leslie County, and Perry County Central.