Dr. Jeremy Wood retires from HCTC after 26 years of teaching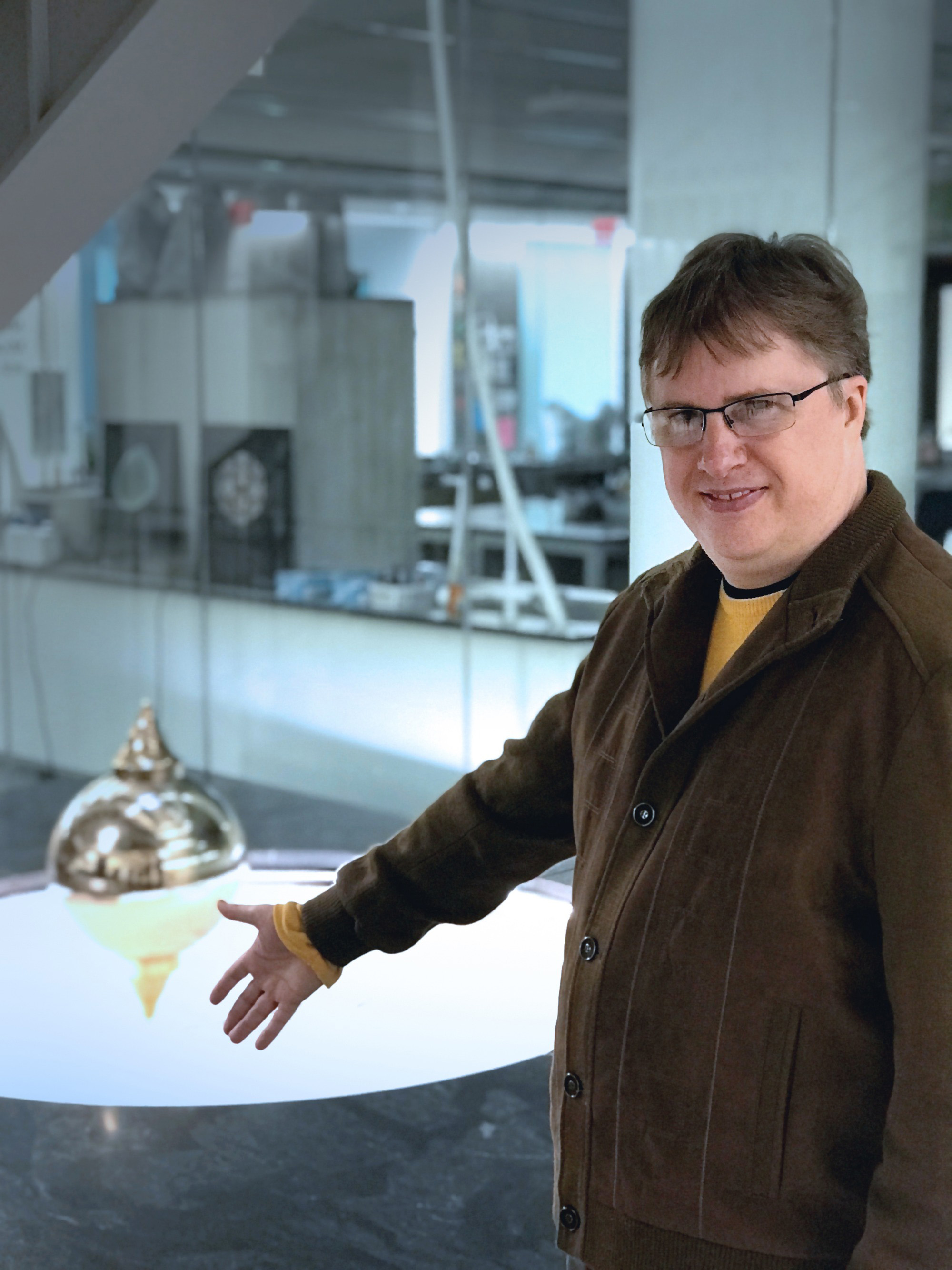 A passion for astronomy prompted Dr. Jeremy Wood to pursue a teaching career, and he has enjoyed teaching both astronomy and physics at Hazard Community and Technical College since 1996; he is retiring from HCTC in December, after 26 years.
Students regularly have expressed appreciation for Dr. Woods ability to explain complicated in-formation in both his physics and astronomy classes. He is praised for his availability to students throughout the day, evenings, and even weekends. As one student put it, He was always there when you had questions and responded super quickly. Another wrote, The course was very in-formative, and I learned a lot. What really helped me were the resources provided to guide me and how the professor was so easy to communicate with and answered my questions quickly. I really enjoyed the class. Another student stated, This is one of the best online classes I have ever taken.
Dr. Wood wrote two lab manuals for his physics laboratory class and then allowed students to use the manuals for free. Textbooks can be expensive, and this one act saved students money.
Wood came to HCTC with teaching experience. He worked for Roane State in Harriman, TN, teaching physics, and he taught for Sylvan, an educational company, where he taught physics, chemistry, English, and mathematics over a three-year period.
Wood earned his doctorate degree in astronomy in 2018 from the University of Southern Queensland in Australia, and the milestone was celebrated on his deck with 12 members of HCTC faculty, donning their caps and gowns, and marching in to Pomp and Circumstance. He was presented with his degree by HCTC President Dr. Jennifer Lindon. Since a trip to Australia to participate in commencement exercises was not possible, the special occasion was created for him, surrounded by colleagues, friends and family.
In his speech at the ceremony, Dr. Wood expressed how he was able to obtain this milestone be-cause he never gave up, despite setbacks in his quest, which included the closing of the program at another university.
Dr. Wood holds a master s degree in physics from the University of Tennessee and a bachelor s degree in physics from the University of Evansville in Indiana. He holds a graduate diploma in astronomy from Swinburne University of Technology in Australia.
Through the years at HCTC, Wood has been active at Road Shows, Rotary Day, donated equipment for his programs, and donated money for scholarships. He was active in numerous college/community musical and theatre performances, including Ten Little Indians, Mrs. California, Noises Off, and several years as a Lord or Knight at the King's table during the colleges Christmas Madrigal Dinners.
During his retirement, Dr. Wood will continue teaching for American Public University. He also will continue his work tracking asteroids through the International Astronomical Search Collab-oration, where he provides data that is relayed to the Minor Planet Center.
His love for teaching is realized each week at Petrey Memorial Baptist Church, where he teaches Sunday School and serves as song leader.
Dr. Wood lives in Hazard with his wife, Evelyn, whom he met on his first day on the job in 1996. They were married in 1999. Evelyn retired from HCTC in 2021, following 30 years of service. Evelyn presently works part time for HCTC in public relations.
Wood has a goal of being published 20 times for his astronomical research. So far, his name is on eight papers, and he is working on paper No. 9 now. This has been a rewarding career. Teaching is something that is a part of you. You do it because you genuinely want to help people. I got to help a lot of people and it s great seeing them after they graduate, and how successful they are in their careers. Some come back and thank me. I will really miss the people, Dr. Wood said.