HCTC Set to Honor First President Dr. Jolly During August 14 Celebration of Life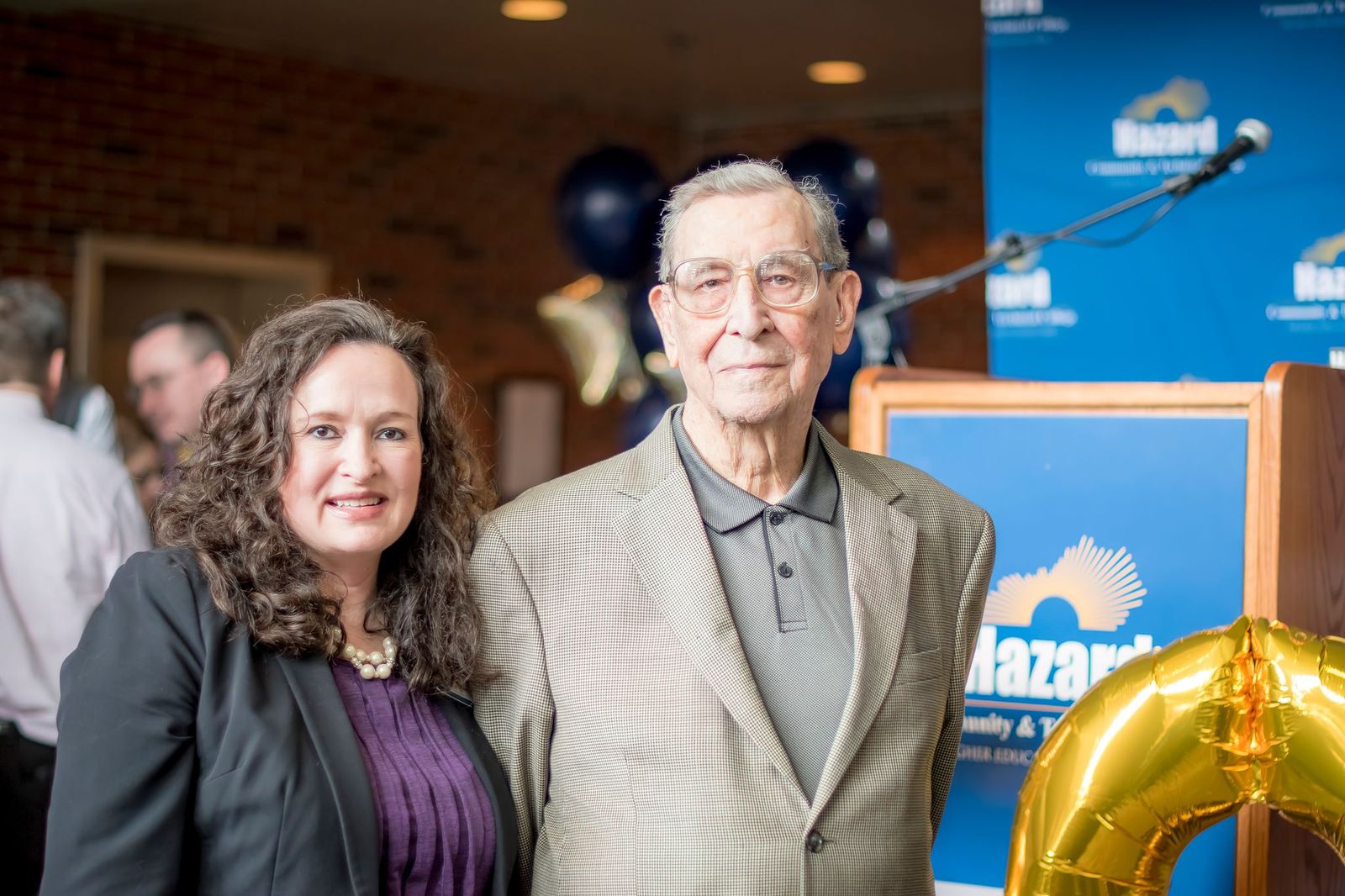 Friends, family, and peers of the first Hazard Community and Technical College president will be gathering at the Hazard campus Saturday, August 14, to pay their respects during a memorial service honoring former President Dr. J. Marvin Jolly.
"Since his passing this February, we have been planning to have some sort of service in his memory but have been delayed due to COVID-19 restrictions," HCTC President Dr. Jennifer Lindon explained. "We hope that we can honor Dr. Jolly in a way that he would be proud to see here at HCTC."
Dr. Jolly's celebration of life will be held at the J. Marvin Jolly Classroom Center, Stephen's Library at the HCTC Hazard campus beginning at 2:00 p.m. The Bowman Memorial United Methodist Church will be providing music for the event, and guest speakers include former HCTC and KCTCS President Dr. Jay K. Box, former HCTC Board of Directors Chairman William Engle, and former HCTC faculty member Ron Reed.
After being offered the position twice, Alabama-native Dr. Jolly accepted the position as the first president of then Hazard Community College in July 1968. Coming from a background of high school administration, Dr. Jolly brought a guiding hand to the fledgling college, planning and opening a new campus on the Highway 15 South in 1970. Degree programs and enrollment increased steadily during his tenure at the college, as did resources such as the college's first learning lab opening to provide special learning assistance to students to enhance student success.
"Under Dr. Jolly's leadership, the college grew into an institution of higher education noted for its high-quality education and student services, things we still hold in high regard today at HCTC," Dr. Lindon added.
Dr. Jolly retired from his position in June 1985 and left his mark on the institution. In 2001, the J. Marvin Jolly Classroom Center was finished and dedicated to the former president in recognition and honor of his founding leadership at the college.
The celebration of life will be open to the public. Contact Carla Seals, 606-487-3072 for more information.
To find out more about Hazard Community and Technical College, go to hazard.kctcs.edu, and follow us on Facebook, Twitter, Instagram, and TikTok to get the most up-to-date announcements.