Vermillion named to Kentucky Chapter of GPA Board of Directors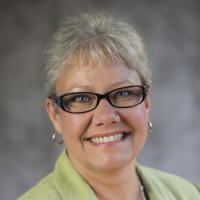 Melissa Vermillion, MBA, GPC, Dean of Institutional Effectiveness Planning and Research has been named to Kentucky's Chapter of the Grant Professionals Association Board of Directors, beginning in January 2023. In her role as Member at Large, Ms. Vermillion is excited about networking with other grant professionals which will hopefully open doors to new partnership opportunities for Hazard Community and Technical College. HCTC President Dr. Jennifer Lindon said she was pleased that Vermillion was elected to this role as having community college representation within the grant profession is very important. "Melissa's service with the Kentucky Chapter of GPA will provide more connections with more public and private partners across the state," Dr. Lindon noted.
Vermillion began at HCTC in 2010 and has secured $34.8 million in grants during her tenure. She is HCTC's Accreditation Liaison with the Southern Association of Colleges and Schools Commission on Colleges. She is also the first grant professional within the Kentucky Community and Technical College System and twelfth in Kentucky to earn the Grant Professional Certification.