HCTC success story: Appalachian Regional Healthcare's Dylon Baker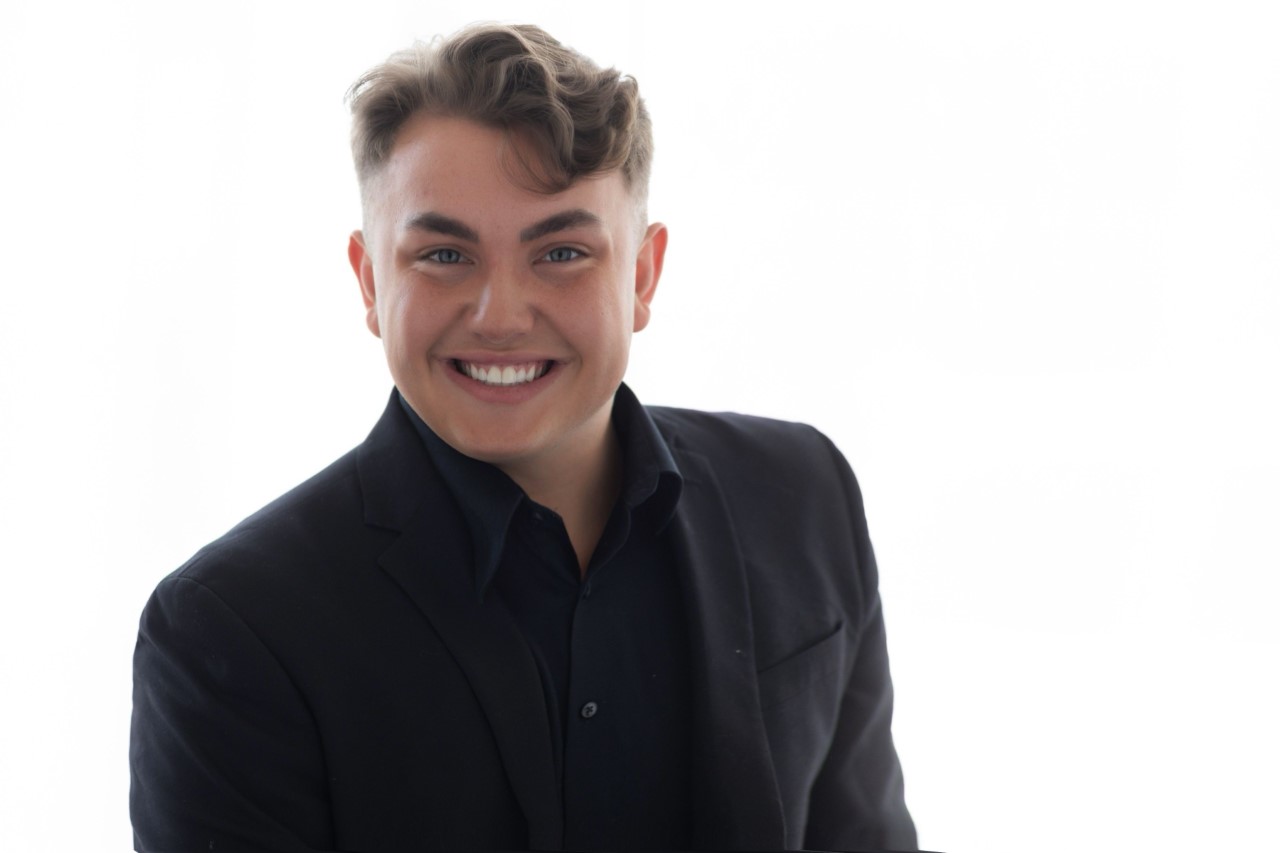 At age 22, Dylon Baker is the youngest system director for Appalachian Regional Healthcare, Inc. (ARH) in the company's 67-year-long history and he attributes that success, in part, because of his decision to start his college career at Hazard Community and Technical College.
Baker actually became a director at age 20. His first career goal was to be a lawyer, then a psychiatrist, but then this Buckhorn High School graduate obtained an internship at ARH through Eastern Kentucky Concentrated Employment Program, Inc. (EKCEP). Those 480 hours during a four-month period in an internship opened doors, and opened his eyes, about his future. "I fell in love with this kind of work," noted director Baker. He was geared for success, by asking for more duties and anything else he could do to show his initiative. His duties now include overseeing several system operation areas such as recruitment and retention, workforce development, employee engagement, and allied health immigration services.
"The thing I love most about the work that I do is that I'm able to positively impact others and help change their lives. That is something I am deeply passionate about, helping others," Baker said.
ARH's Chief People Officer Sonya Bergman has witnessed Baker's enthusiasm for the job. "An organization is only as strong as its people. Because of Dylon's great drive to hire the very best, ARH has seen phenomenal success since he joined our team. We all appreciate his energy and his desire to make ARH the most viable employer in the region," she said.
Baker has found that some think he must have had great connections to land such a lucrative position so young, but he stresses that is not the case. He grew up facing many of the same barriers that so many in the region deal with--growing up with a family who suffered from addiction and poverty, and in a community that is often surrounded by a bleakness that he desperately wanted to overcome. He says that his Mom is one of his biggest inspirations, seeing her overcome many barriers in life. She dropped out of school at a young age and went back to get her GED at the age of 34. He saw firsthand how life-changing an education truly was. His mother continued on once obtaining her GED, graduating from HCTC with her associate degree, and then on to receive her master's degree through an opportunity with the University Center of the Mountains, at HCTC. She herself is a success story. "I wouldn't be here today had my mom not instilled the importance of education in my sister and me and showed us what type of opportunities can be available by starting at HCTC," he said.
Baker didn't want to leave his family, which is a major reason he enrolled at HCTC, graduating in May 2019. He then obtained a bachelor's degree and will graduate in May with a master's degree, at the age of 22. He praises HCTC because of the convenience, the dual credit classes he earned while in high school, and how he was academically prepared for earning his bachelor's degree from the University of the Cumberlands in 2020. "The one-on-one support at HCTC helped me," he noted.
As someone involved in hiring, Baker is a believer in HCTC graduates overall and he encourages others to enroll there. "My message is, HCTC students, you don't realize the doors that can open for you, right here in our region. I had no clue about the opportunities when I first enrolled. Many with HCTC degrees and certificates are qualified to work for ARH," he said. ARH is the region's largest employer. "We truly drive the economy," Baker noted, adding that he has, and continues to, oversee multi-million dollar investments into the students in our region, many of those at HCTC. Much of that money is through scholarships and other related programs.
Many fear they need to leave the mountains to find a career. Baker says otherwise. "There's nothing but opportunity here and HCTC is the first step to that life-changing opportunity."
Interested in becoming the next HCTC success story? Learn more on the website Hazard.KCTCS.edu or call admissions at 606-487-3293.