HCTC success story – Brandon Wolfe works at Disney thanks to MET program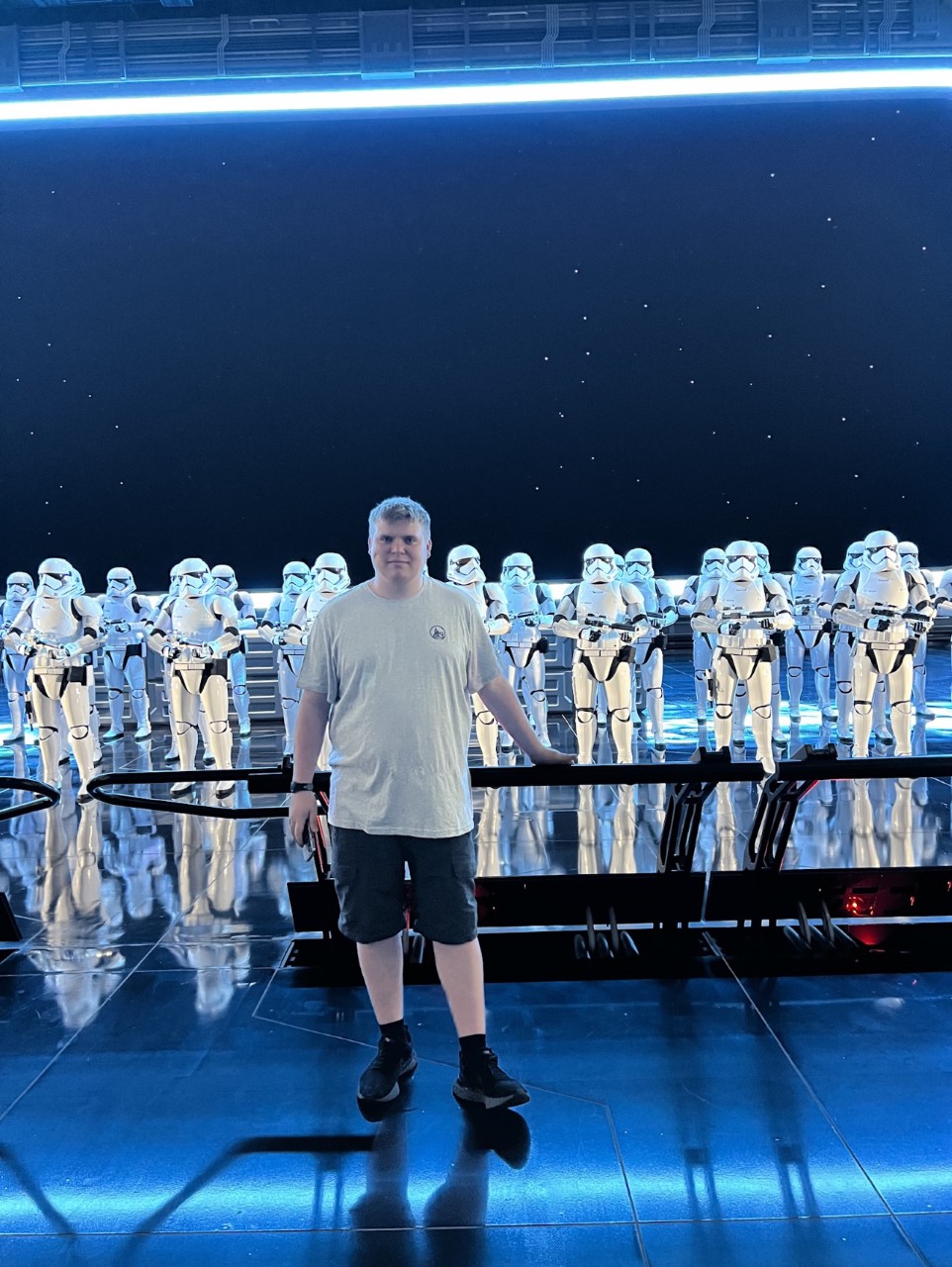 Working at Disney in Orlando, Florida is a dream job for Brandon Wolfe, and Hazard Community and Technical College's Manufacturing Engineering Technology (MET) Program prepared him for the work he loves doing there.
Wolfe graduated from Jackson City High School in 2020. In May 2022, he graduated from HCTC with an associate degree in applied science, as well as other credentials in Enhanced Operator, Fundamentals of Mechatronics, Integrated Manufacturing Technologies, Operational Management, and Quality Control.
He first started working for Disney in May 2022. In May 2023, Wolfe will begin in the Imagineering Program at Disney and his HCTC degree made this possible. "HCTC has provided me with skills that have allowed me to be successful at Disney. When faced with a problem, I have learned how to use the skills taught to me to find a solution. In my classes, we also had to work on many jobs and group activities. These taught me how to work well with others, and at Disney, I have used these skills daily," he said.
Anyone interested in the Manufacturing Engineering program can benefit fromhearing Wolfe's assessment. "The MET program was a great experience. The teaching method of Gary Smith and the state-of-the-art equipment made it possible for me to gain knowledge of various equipment, tools, and techniques I can use in various jobs. These skills allowed me to move into Disney's Imagineering program to work behind the scenes on the equipment at Disney," he noted. The classes Wolfe took are located at HCTC's Lees College Campus in the Intergenerational Training Center. "All my classes are taught in a brand-new state-of-the-art facility. MET has all the machinery, equipment, and tools that make it possible for students to take what they are learning and practice on the machinery they will be using in the workplace," he said.
Wolfe shared his experience in the classroom: "Gary Smith's teaching style uses a hands-on approach. His class and teaching style were unlike any other teacher I had experienced before. He was involved with every aspect of our learning. We didn't just learn the material from a book; we had state-of-the-art equipment that we used in our labs on a daily basis. I was running electricity one day, running a CNC machine the next, and then running a robot are and using a 3-D Printer," Wolfe said.
Choosing to attend HCTC was an easy decision for Wolfe because it was close to home. Thanks to the Work Ready Scholarship program, he was able to complete this program at no cost. "The teachers and staff at HCTC were always willing to help and went out of their way to make you successful," noted the HCTC graduate. "HCTC provided me with an excellent education."
Program Coordinator Gary Smith noted, "The Manufacturing Engineering Technology Program is a great program for students in Eastern Kentucky. Students have many different career paths. Brandon using his education to work for Disney was a perfect fit for his skills. Our graduates have gone in many different directions for employment."
Anyone who wants to become the next HCTC success story can call about enrolling today. The Admission Office is 487-3293.