Dakota Makres joins HCTC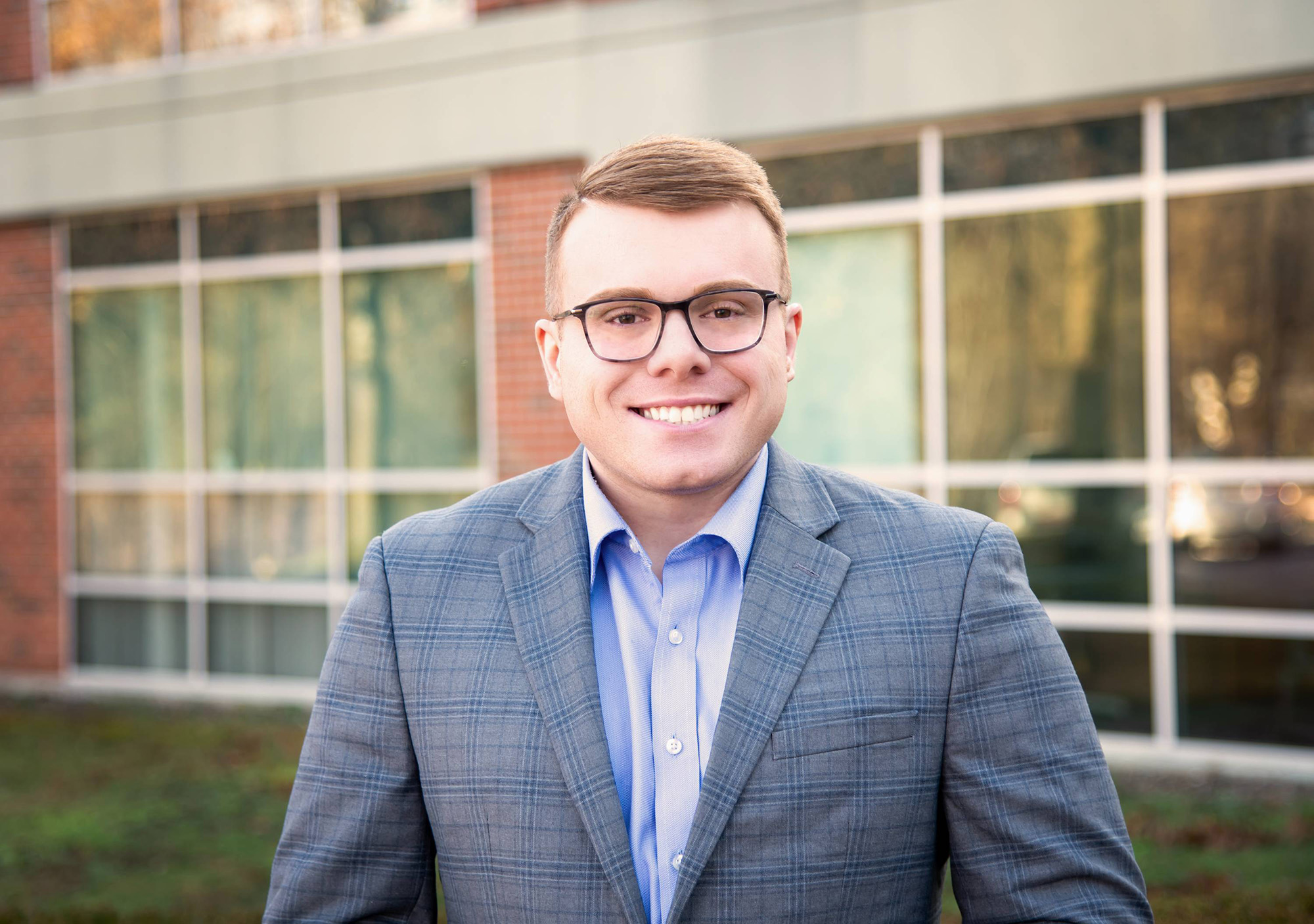 Hazard Community and Technical College is excited to announce the hiring of Dakota Makres.

Dakota will join the college's marketing team as Coordinator of Public Relations. Makres moved to Hazard in January 2020 as a reporter for WYMT-TV after graduating from the University of Tennessee at Knoxville. He quickly joined the anchor team and spent countless hours delivering news to the station's viewers in Eastern Kentucky during the past three years.

He began his reporting career covering the COVID-19 pandemic and its impact on the
region. He has covered news that mattered to Eastern Kentucky. For example, he covered
historic flooding the region saw last summer and told stories of how those impacted began
building back.

Makres was one reporter who covered numerous happenings at Hazard Community and
Technical College. He began covering the college when it made operational changes due to the
pandemic. Later, Makres would go on to cover programs offered by the college. For example, a
$1.44 million grant for the HCTC Works! Program, 4FreeNursing, Childcare Access Means
Parents in School, among others.

"We are excited to have Dakota join our team at HCTC," said President Dr. Jennifer
Lindon. "As a reporter, Dakota covered countless stories about HCTC. He delivered crucial
health news to the community, but especially to students, faculty and staff during the height of
the COVID pandemic," Lindon added. "He has reported on new programs the college has offered
to help with the advancement of students' learning," Lindon said. "With his news gathering
knowledge and love for Eastern Kentucky, Dakota will help further the mission of HCTC,"
Lindon noted.

Dakota began working with HCTC on Thursday, February 16, 2023.
"I am thrilled to continue my passion for communications in a different capacity," Makres said. "Eastern Kentucky quickly became my home when I moved here three years ago. I am delighted to serve the region in this new role," he added.