Bryan Combs is finalist for Best Podcast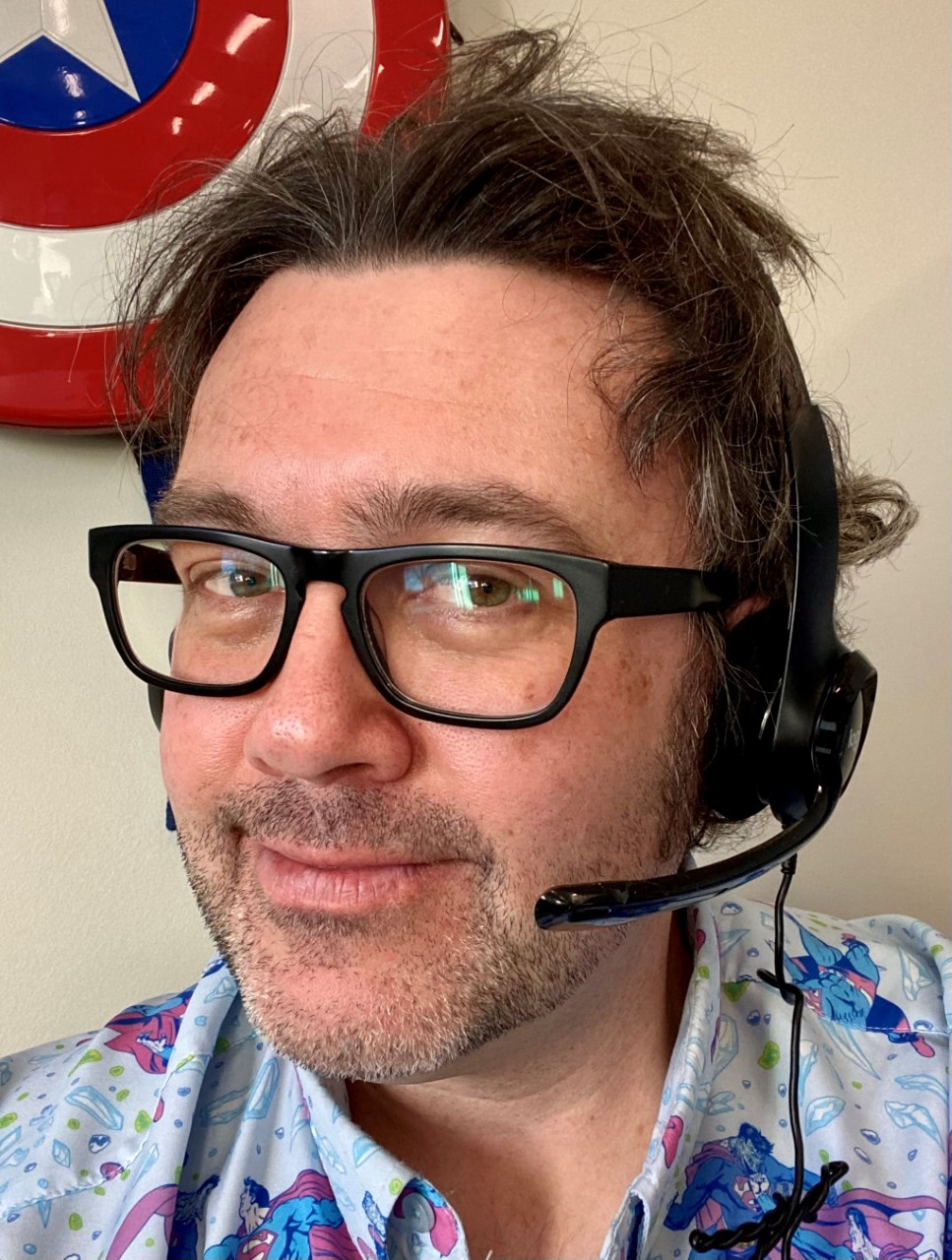 By day, Bryan Combs is in front of the computer, helping students with their academic advising but, in the evenings, Bryan can be found in front of a microphone creating the podcast "That One Show," which is one of three finalists for the Best Podcast by the Appalachian Arts and Entertainment Awards. https://appalachianartsandentertainmentawards.com
Combs, who works for Hazard Community and Technical College at the Lees College Campus in Jackson, is praised for the friendly, caring service he provides to students. His creativity, his thoroughness, and his abilities are all appreciated. To hear he is a finalist came as no surprise to his colleagues. Dr. Deronda Mobelini, Chief Student Services Officer, noted that she appreciates Bryan Combs' community engagement and service as he readily connects with others to share a love of music. "I enjoy Bryan's easy, conversational style as he interviews his guests. It is so evident that music is a passion of his and I love seeing him pursue his passion in this way."
The awards program resulted in a public voting of 250,000 people. The program involves a committee of judges representing 18 states. As a finalist, Combs will be attending the Appy Awards in March.
"That One Show" is a weekly podcast that is dedicated to highlighting an eclectic mix of music. Listeners hear album reviews, song previews, themed "mix-tapes," interviews, deep dives, Top 10 lists, concert reviews, and more.
His podcast has thousands of listeners in 27 different countries. Combs has been involved in this endeavor for a year and as of today, produced 44 episodes. He writes, records, edits, and produces every episode.
Combs created an episode last year on his favorite band, Wilco. "Somehow the band heard it and liked it," he said. That led them to inviting him to record an interview with lead singer Jeff Tweedy to promote their new album on a show they produced called "Wilco World Radio."
To hear a podcast, go to https://anchor.fm/bryan-combs3 . The podcast is also available on Apple Podcast, Sportify, Amazon Music, Google Podcast, and Audible.
Follow on Patreon: www.patreon.com/thatoneshow.
Bryan and his wife, Dixie, are parents to Natalee. All three have appeared on the podcast.