Bobby Osborne receives Governor's Award in the Arts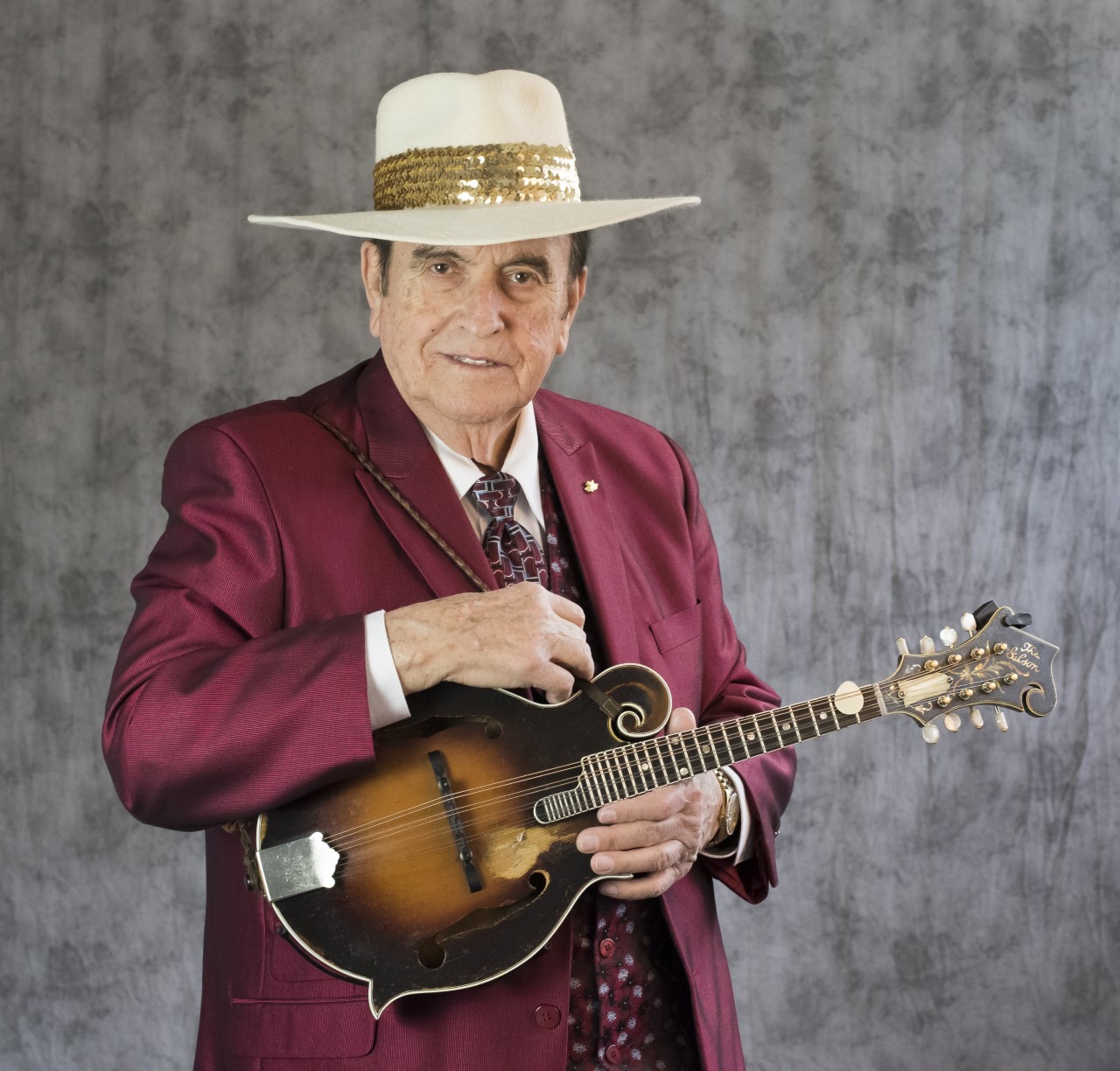 Gov. Andy Beshear has honored musician and teacher Bobby Osborne as one of nine recipients of the commonwealth's most prestigious arts awards, the Governor's Awards in the Arts, in recognition of his dedication to sharing Kentucky's rich arts history worldwide. Osborne was recognized Jan. 10 in Frankfort. The Kentucky Arts Council solicits nominations and coordinates award presentations on behalf of the Governor. Osborne received the national award.
Osborne is co-founder of the Osborne Brothers and a member of the Grand Ole Opry and the International Bluegrass Music Hall of Fame. He teaches at the Kentucky School of Bluegrass and Traditional Music (KSBTM), which is located in his hometown of Hyden. The music school is part of Hazard Community and Technical College.
"I'm deeply honored to receive this award," noted Osborne, age 91. "I've spent a lifetime, doing what I love – playing and performing. To be recognized for my career makes it all even sweeter," Osborne said.
"One thing I greatly value is teaching at the Kentucky School of Bluegrass and Traditional Music. Being with these students with such varied backgrounds, ages, and playing abilities is a treat. They truly appreciate the chance to learn and seeing their eagerness keeps me young," noted Osborne.
Dean Osborne, director of the music school, and cousin of Bobby Osborne, noted, "Bobby Osborne is one of the true legends and architects of Bluegrass. Through his work with the Osborne Brothers and his own solo career, Bobby is responsible for countless innovations to our music. Since our opening in 2007, having Bobby as an original faculty member has been a 'once in a lifetime' experience for the students he has taught, mentored and performed with on stage. Our heartfelt appreciation goes out to the Kentucky Arts Council and Gov. Beshear for honoring Bobby with this award."
HCTC President Dr. Jennifer Lindon talks to students who tell her what is it means to them to be on stage, side by side, with Bobby Osborne. "Their sense of pride, their commitment to their craft, their willingness to work hard at their craft, are all enhanced because of Bobby Osborne as our faculty member. We are so fortunate to have him," she said.
The KSBTM holds concerts each spring and fall semester in Hyden. Bobby Osborne is seen on stage with the students then, as well as at the Osborne Festival each August in Hyden. The crowd also loves when Osborne performs the song he made famous, "Rocky Top."
The other honorees of the Governor's awards are: Milner Award – Kaye Savage Browning of Mason County; Artist Award – Amanda Matthews of Fayette County; Business Award – Independence Bank of Graves County; Community Arts Award – Murray Art Guild of Calloway County; Education Award – Nan Moore of Jefferson County; Folk Heritage Award – Maxine Ray of Warren County; Government Award – Kentucky Native American Heritage Commission of Franklin County; Media Award – Morgan Cook Atkinson of Jefferson County.