HCTC Receives a $1 Million Grant for Program Expansion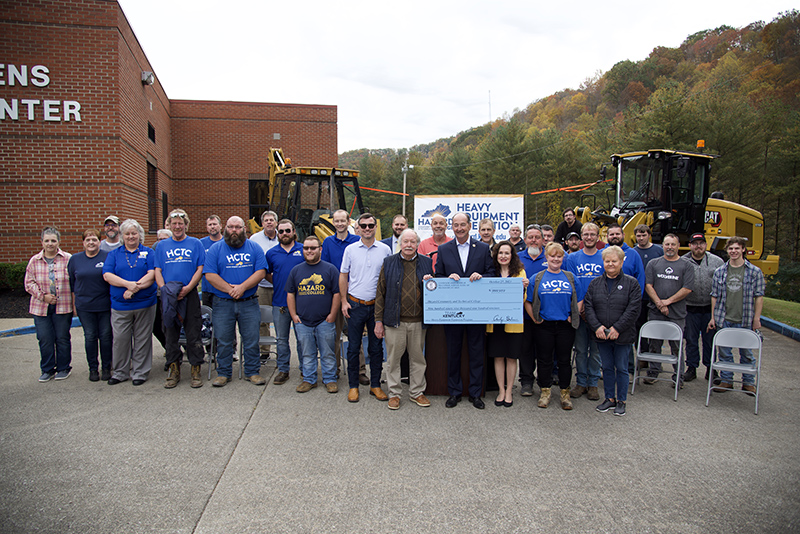 Hazard Community and Technical College (HCTC) announced on Friday it is the recipient of a $1 million grant from the Appalachian Regional Commission (ARC) through the Kentucky Department of Local Government.
The grant will go towards the expansion of HCTC's Heavy Equipment program. HCTC is the only community and technical college to offer a Heavy Equipment program in Kentucky.
HCTC pursued this project in response to the additional construction needs associated with flood recovery and the significant reclamation work proposed by Kentucky Energy and Environment Cabinet, Department for Natural Resources.
"These funds will be instrumental in advancing HCTC's goal of producing hardworking, intelligent students for Eastern Kentucky's growing infrastructure needs," said HCTC President/CEO Dr. Jennifer Lindon. "HCTC has and continues to provide support to our community partners who are helping to rebuild our region after the July 2022 flood and our Heavy Equipment program is one tool used in rebuilding," she added.
With the passage of the IIJA infrastructure bill (called Bipartisan Infrastructure Legislation), in 2022, the Kentucky Division of Abandoned Mine Lands will receive $74.25 million per year for the next 15 years for the reclamation of historic mining hazards across the eastern and western coalfields in Kentucky.
This uptick in reclamation has led to an increased need for heavy equipment operators. These funds, with a $250,000 match from the college, will be used to hire an additional instructor and purchase additional heavy equipment so that more students can be trained each year to meet this need.
Additionally, Rocky Adkins, Senior Advisor to Governor Andy Beshear, presented the grant check to HCTC faculty and staff in front of the Devert Owens Building on HCTC's Technical Campus.