Health Information Technology
Expand your skills by learning the latest patient-record technologies at HCTC. Our program prepares you for the Registered Health Information Technician (RHIT) certification exam.
We will walk you through
Great information about the program,
the next steps in the process,
our online delivery method
and what great careers you can work in!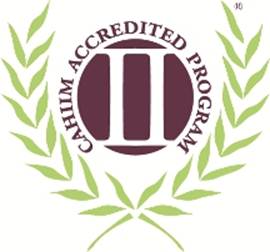 Our Health Information Technology (HIT) is accredited by the Commission on Accreditation for Health Informatics and Information Management Education (CAHIIM).
It's ranked as the MOST AFFORDABLE tuition of any accredited HIT program.
Also, 100% of our graduates are satisfied with the education they received!