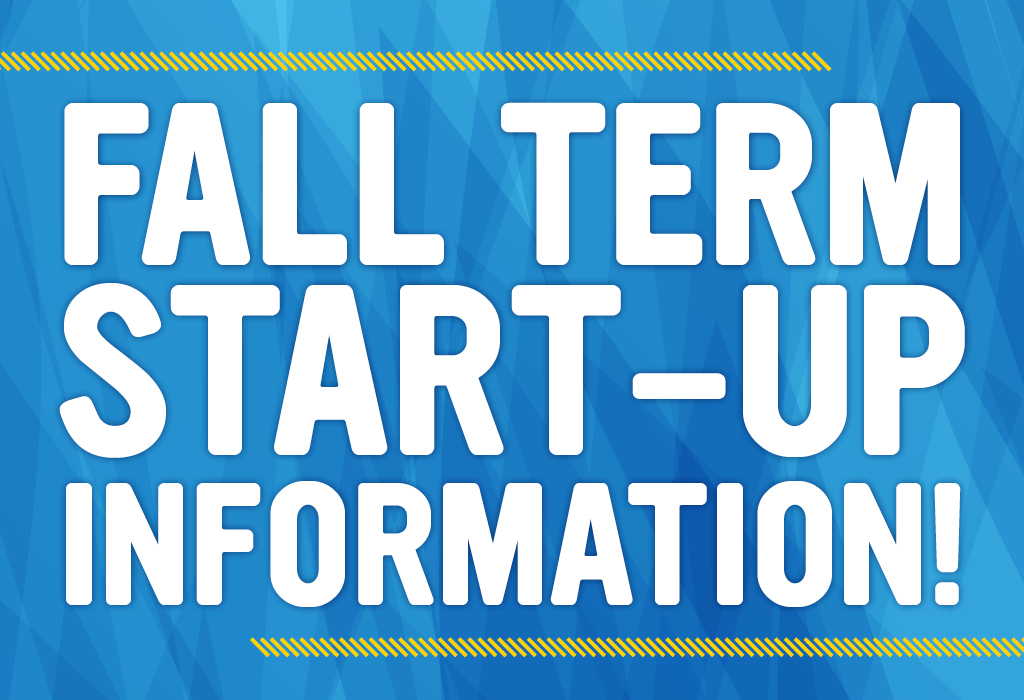 Fall Term Start-Up Information
HCTC Students – Fall 2022 Term Information
If you are a full- or part-time student with us and have been affected by the flooding and want to apply for assistance, please click on the link below (Apply for Student Assistance). We will award and distribute the funds (up to $500 per student) based on application date and need as quickly as possible. Please know that funds are limited. While we know the damages are great, the hope that the emergency funds will assist with meeting some immediate needs.
August 15 Start Date
If you do not need changes to your fall schedule and are ready to start August 15, ensure that you have your books and financial aid in order so that you may begin. Check your Student Self Service Portal or contact HCTC's Financial Aid Office at 606-487-3080.
Allied Health and Technical Programs
If you are enrolled in an allied health or technical program, your program will begin on August 15. Please reach out to your individual instructor if you are unable to begin and we will do our best to work with your individual situation to ensure that you can stay enrolled at HCTC.
12-Week Schedule with September 12 Start Date
HCTC has a full schedule of 12-week session classes that will not begin until September 12. Additional 12-week courses are being added to help. If you need to change your schedule and begin September 12, please call us at 606-487-3293, and we will work with you to make those needed changes. Continuing students may also reach out to their advisor.
High School Dual Credit
Most high school dual credit courses will begin September 12.
High School Dual Credit Courses at the Hazard Technical Campus
High school dual credit courses that are in-person on the Technical Campus will begin August 29.
Withdrawal for the Fall Term
If you are overwhelmed and have decided that this Fall is not the best time for you to attend college, we understand. Contact us, and we will withdraw you from your classes and will hope to see you in the Spring 2023 term. If you need to withdraw, contact Dr. Deronda Mobelini, Chief Student Affairs Officer at 606-487-3252.
Resources/Concerns
If you need assistance with resources due to the recent flooding or have concerns about your classes, please call us at 606-487-3100, and we will do our best to assist you.