Spirit Week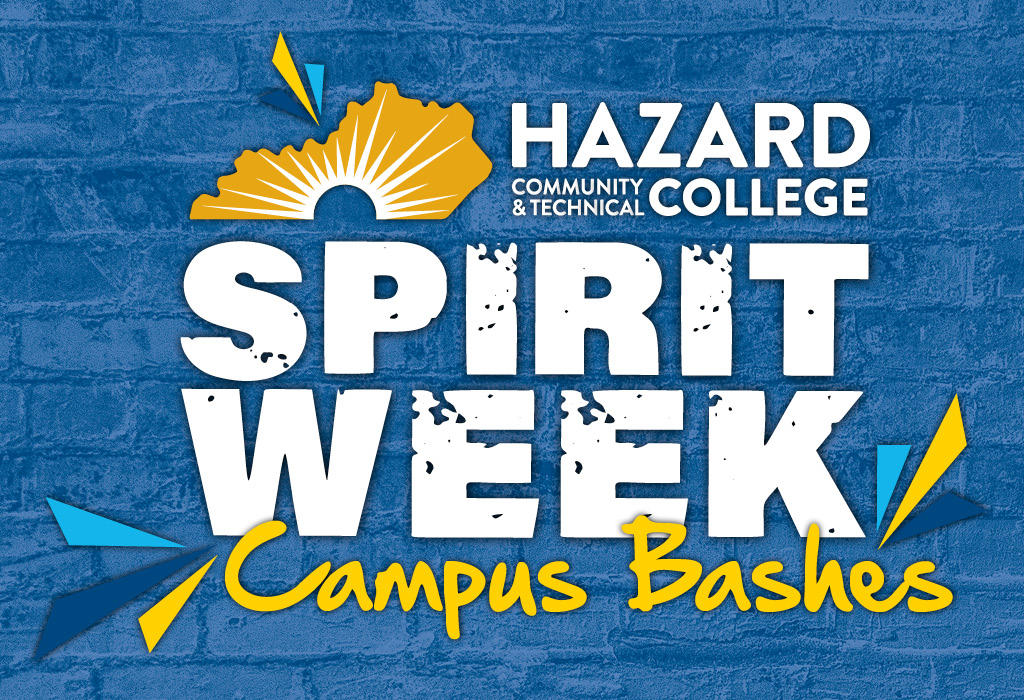 HCTC would like to invite all our students to celebrate Spirit Week October 9-12, 2023. We will be having Bashes on the Technical, Hazard, Lees College and Leslie County Center Campuses. To show your HCTC Spirit wear school colors to the bashes. Are you a totally online HCTC Student? We want to see you too! All HCTC Students can join in the fun at any or all bashes.
All Spirit Week Bashes will have:
FREE food and drinks
HCTC Bookstore staff entering students in drawing to win a gift basket
Pathfinder scavenger hunt – clues given by the bookstore
HCTC Spirit Week T-shirts giveaway (Get there early because supplies are limited).
Selfie stations available – and photos posted on Facebook
Games hosted by faculty and staff for students to enjoy and win prizes.
HCTC Tutors, and Success Coaches available to chat and find out how they can help you.
Sign-ups for Student Clubs and Organizations.
All Campus Bashes will be held from 11am to 1pm.
LOCATIONS AND DATES
Monday, October 9, 2023
Technical Campus
Devert Owens Building in the Multipurpose Room.
Food: Chili Cook-off, and Pizza
Tree Week: 3:00 p.m. Tree Care Workshop – Front of DOW
Tuesday, October 10, 2023
Hazard Campus
Outside in the parking lot in-front of Jolly Classroom Center
Food: BBQ Cook-off, and Pizza
Tree Week: Adopt a Tree Workshop –Information Table


Thursday, October 12, 2023
Lees College Campus
Outside in the center of campus between EO Robinson, Jackson Hall and the Smith Building.
Food: Pizza
Tree Week: Golden Leaves and Bluegrass
Noon Tree Pruning Workshop
1 p.m. Giant Ginkgo Tree Dedication
1-3 p.m. Kentucky School of Bluegrass & Traditional Music Concert
For more information about other Tree Week events in the community got to https://hazard.kctcs.edu/about/tree-week.aspx