Spirit Week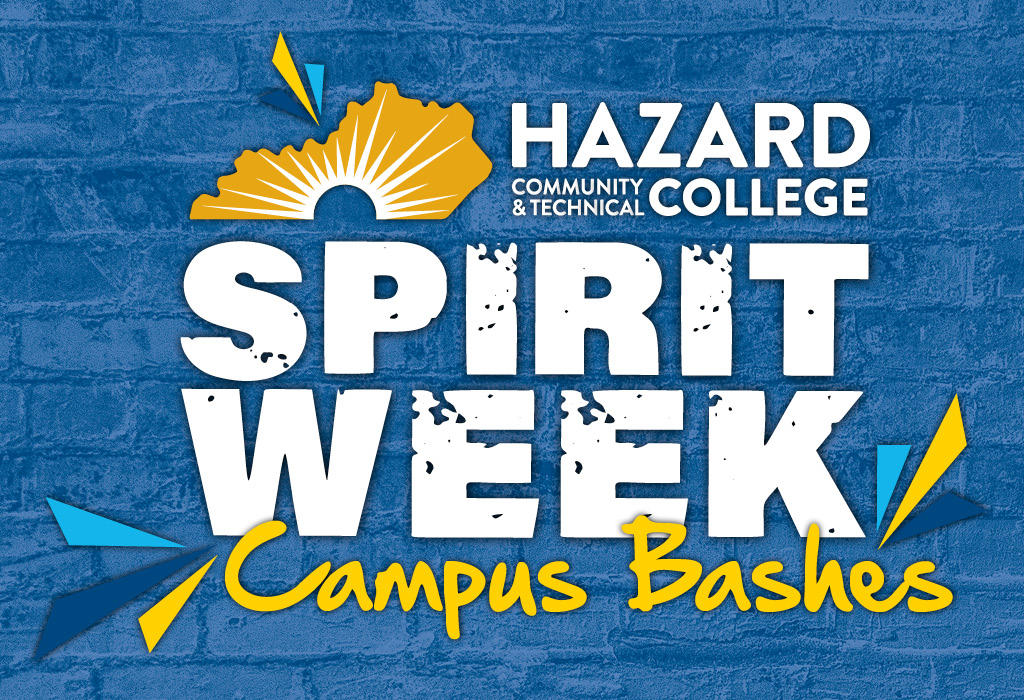 HCTC would like to invite all our students to celebrate Spirit Week September 19-28, 2022. We will be having Bashes on the Hazard, Technical, Lees College Campus and Leslie County Center. To show your HCTC Spirit wear school colors to the bashes. Are you a totally online HCTC Student! We want to see you too! All HCTC Students can join in the fun at any or all bashes.
All Spirit Week Bashes will have:
FREE drinks, pizza, popcorn and other snacks.
HCTC Bookstore staff entering students in drawing to win a gift basket that includes a Fitbit and other cool items.
HCTC Spirit Week T-shirts giveaway (Get there early because supplies are limited).
Games hosted by faculty and staff for students to enjoy and win prizes.
Selfie stations to take photos with your friends.
HCTC Tutors, Success Coaches and Peer Forward Mentors available to chat and find out how they can help you.
Sign-ups for Student Clubs and Organizations.
All Spirit Week Campus Bashes will be held from 11am to 1pm.
Locations and Dates:
Tuesday, September 20, 2022
Technical Campus
Devert Owens Building in the Multipurpose Room.

Wednesday, September 21, 2022
Lees College Campus
Outside in the center of campus between EO Robinson, Jackson Hall and the Smith Building.

Thursday, September 22, 2022
Hazard Campus
Outside in the parking lot in-front of Jolly Classroom Center

Wednesday, September 28, 2022
Leslie County Center
In the Student Lounge on the 3rd Floor.