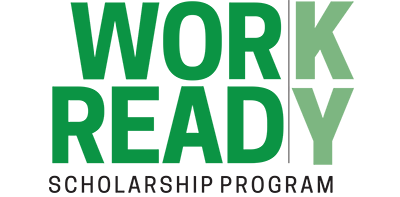 Health Information Technology
This program prepares the graduate to take an active role in the field of health information management. Graduates will interact with physicians, health professionals, and financial and administrative staffs to ensure the protection of information systems. Graduates will help determine health information budgets, resources and policies, utilizing current and accurate data. The curriculum includes course work in the supporting sciences and general education areas. Classroom instruction is supplemented with learning experiences in the campus laboratory and in area health care facilities. Students enrolled in the Health Information Program are required to achieve a minimum grade of C in each Health Information Technology course.

Health Information Technicians are employed in hospitals, medical clinics, nursing homes, other health care facilities and industry.
The Health Information Technology Associate Degree program is accredited by the Commission on Accreditation for Health Informatics and Information Management Education (CAHIIM). Graduates of the program are eligible to take the American Health Information Management Association's (AHIMA s) Registered Health Information Technician (RHIT) examination.
The Health Information Technology Program is a selective admission program. In order to be considered for selection, applicants should follow the standard college admission process as well as completion of the two pre-admission conference forms. The deadline to apply for the program is March 1 of each spring term with new students beginning each fall term.
For additional information please visit our Program Information Sheet.
Wage/Salary Information
Go to www.salary.com and search by job title and zip code for current wage information.
Credentials Offered
Associate in Applied Science
Health Information Technology
Certificates
Medical Records Coding Specialist
Release of Information Data Specialist
More Information
Stephanie Vergne, Program Coordinator
(606) 487-3296
Quick Facts:
100% of Spring 2015 graduates indicated satisfaction on the Program Satisfaction Survey.
99% of Spring 2014 graduates indicated satisfaction on the Program Satisfaction Survey.
100% of Spring 2013 graduates indicated satisfaction on the Program Satisfaction Survey.
Transfer Credit for HIT Courses:
Since Hazard s HIT program is a CAHIIM accredited program, HIT courses taken in another CAHIIM accredited program will be reviewed for transfer credit. For transfer credit to be considered, the HIT courses must have been taken during a timeframe of CAHIIM accreditation. Transfer credit for approved HIT courses cannot exceed the majority needed for HCTC's HIT program.
Related Links: