Tree Week 2023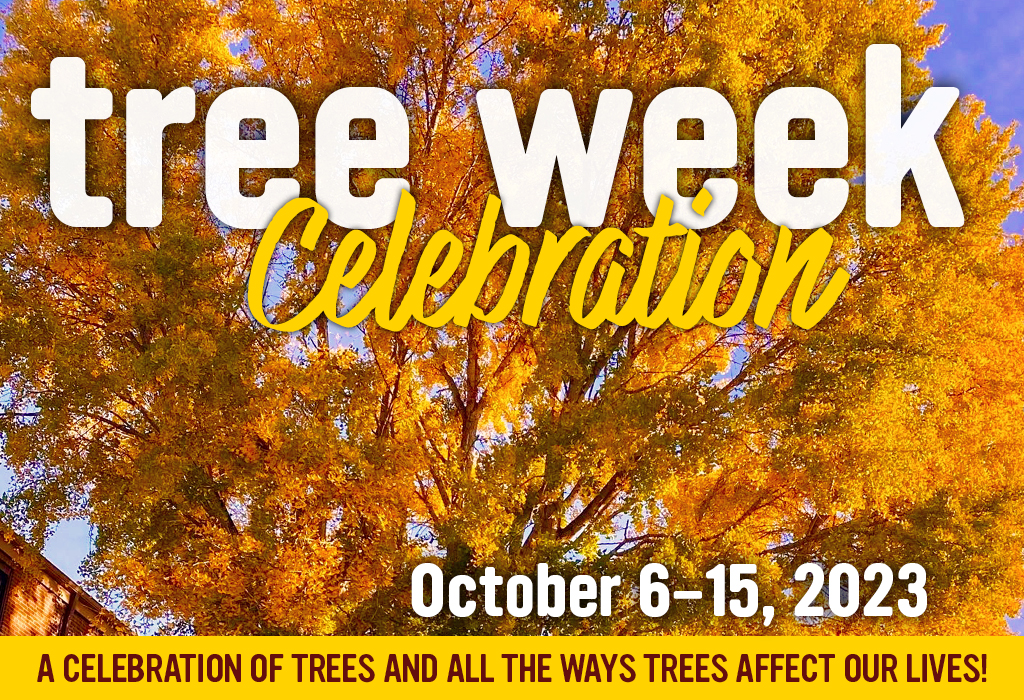 Please join us for our sixth annual Tree Week October 8-15, 2023, as we celebrate the trees and green spaces around us. Tree Week is sponsored by the Urban Forest Initiative, a collaborative group of University of Kentucky and community stakeholders in Lexington, Hazard, Berea, Paducah, Georgetown and many more throughout the Commonwealth. If you would like to get even more involved in Tree Week, check out the University of Kentucky Urban Forest Initiative Events Page at ufi.ca.uky.edu/treeweek. Most events are free and open the public. Tree Week 2023 events in Perry & Breathitt County are listed below:
Kick off Tree Week with this moderately strenuous hike, led by Jenny Williams. Meet at the trailhead behind the softball field in Perry County Park. All ages are welcome. Hiking these trails requires climbing hills, but we promise to stop and rest a lot! Bring water.
Pink, it goes with everything! Join us for a discussion about native and ornamental plants that bring out the Barbie in your yard. A special focus on plants that express "pink" in their characteristics. Stick around for our Signature Tree Planting near the Triangle Park Playground!
Sew a Bowl Cozy with tree-inspired fabrics to use during soup season! Emily Whitaker will lead this class, which is suitable for ages 12-adult. Sign up on Facebook!
Celebrate Tree Week with Ms. Lindsey's Nature Inspired KinderMusik Session! Singing songs and playing music all inspired by the nature around us. We will also have crafts and snacks. All ages welcome.
Participate in a Tree Pruning Workshop with Breathitt County Extension Agent Reed Graham, celebrate the Giant Ginkgo Tree dedication, and enjoy a Kentucky School of Bluegrass and Traditional Music Concert!
Come on down to Hazard's Main Street and enjoy the festivities! Stop by our table to learn more about Tree Week and how trees can make YOUR life better!
A Friday the 13th that falls during Spooky Month AND Tree Week calls for a special "Creatures of the Night" family hike! We'll gather from 6:30-8:30 and learn about some of the organisms that rule the night in and around our forests. We will set out on a short hike (~1 miles of easy to moderate trails) so bring your headlamp or flashlight and wear closed-toe shoes.