Fall Trail of Enchantment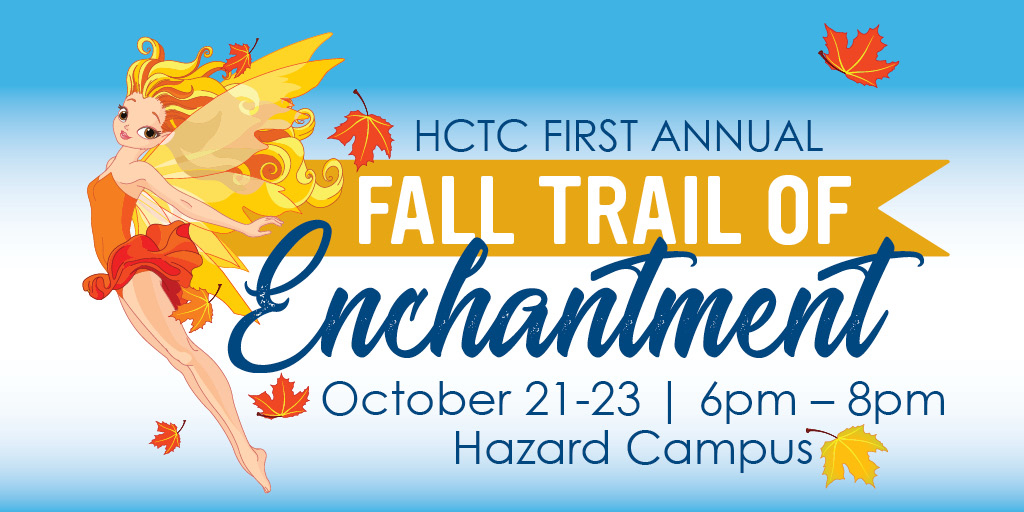 It's that time of year where the leaves are starting to change, and fall decorations are on display and Hazard Community and Technical College wants to celebrate the season by hosting the first annal Fall Trail of Enchantment. It is open to the public and will be a drive thru event and will on October 21, 22 & 23 on the Hazard Campus from 6:00 – 8:00 each night.
Visit the trail with your family and friends and take in all of the displays and lights decorated by local community businesses and organizations. Admission is free, but donations will be accepted. You will see a lot of creative displays celebrating the change of the season with all things fall.
Each car will also have the opportunity to vote for their favorite display.